Reduce risk of injury, develop robust levels of strength and mobility, and move with high quality technique.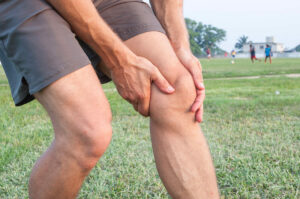 You love to play golf, tennis, or simply lead an active lifestyle BUT . . .
You have nagging injuries that keep you in pain and off the course, courts or being able to do activities you love
Your mobility isn't what it used to be and you worry you will suffer a significant injury
You know that increasing your strength, mobility, and movement coordination will improve not only your performance but also how you feel
You have been working out for years but still aren't seeing the results you want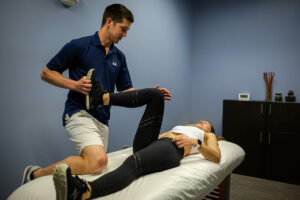 Whether you are an endurance athlete or you have been too sedentary, a weekend golfer or avid tennis player, an active grandparent or simply just want to feel and move better – let us help you take your personalized fitness program to the next level.
Empower is partnering with physical therapists and sports fitness specialists to bring another great service to the Empower community (you do not need to be a current Empower client to book this service).
We are passionate about helping develop healthy, happy bodies. Our allied health team will provide high-level, detailed evaluations and treatment plans in order to create individualized exercise prescriptions which allow people of all ages to:
Reduce their risk of injury
Develop robust levels of strength and mobility
Move with high-quality technique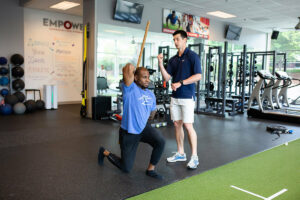 Mobility Assessment & Functional Movement Analysis
Full Body Movement Assessment & Biomechanical Analysis
Come away with a clear understanding of your body's strengths, weaknesses, muscle imbalances, and what you can do to decrease pain, prevent injury and improve how you move.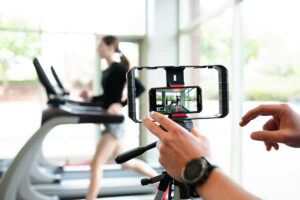 Running Specific Mobility/Strength Assessment & Treadmill Running Analysis
Come away with a clear understanding of your strengths, weaknesses, muscle imbalances, and what you can do to improve your running economy, reduce your risk of injury, and decrease pain.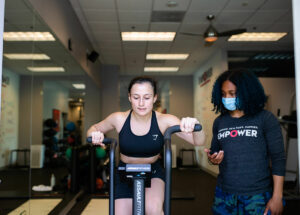 Treadmill Analysis & Jumping/landing Evaluation
Come away with a clear understanding of your strengths and weaknesses as it relates to sports-specific movements such as squatting, running, jumping, and landing. Must perform mobility and functional movement analysis prior to evaluation.
Then, Book your Needed Service: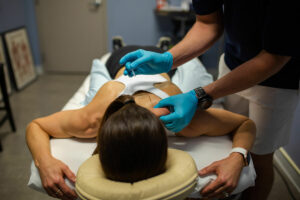 Recovery & Mobility Sessions
1 on 1 hands-on sessions designed to reduce pain, improve range of motion, and restore optimal movement patterns. These sessions commonly include dry needling, joint mobilizations, and massage followed up by corrective exercises.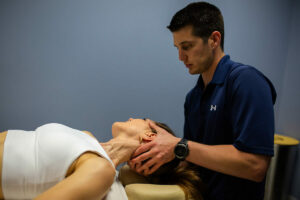 1 on 1 sessions designed to provide basic follow up care such as reassessing impairments found during evaluations and checking form/technique of exercises in order to make progressions/regressions of exercise prescription.
The Path to Feeling and Performing Better
Sign Up for an Evaluation
Let your allied health and fitness team work together to improve your program
Begin training with our expert coaches
Stay informed and keep progressing with regular follow-ups
Frequently Asked Questions:
Each eval is a $159 investment in your health and wellness and follow up sessions are only $99. You will never regret working with highly educated and experienced expert physical therapist and performance coach who can help you improve your game and your life!
How is this different from the work I am doing with my trainer?
Getting this higher-level evaluation and exercise prescription will only enhance the great work you are already doing with your trainer. This is how health care should work – have a whole team working together with you to improve your wellbeing!
I don't consider myself an athlete, but I do want to move better, is this for me?
Absolutely, whether you are an avid golfer or tennis player, or simply want to live a full and active life with less pain and more stamina, this is a great place to start. A thorough evaluation will help us assess your strengths and limitations so our trainers can build a customized fitness program that addresses all your needs.