Small-Group Personal Training
Hello, social exercise enthusiast – we know you're missing your exercise community, and you're ready to get back to working out with friends. We're here to help you make that happen in the safest way possible.
The Covid-19 pandemic has forced us all to reconsider working out in large groups and crowded gym – but at Empower with an abundance of caution, we allow small groups of individuals to share a trainer and workout together either in person in our clean and inviting studio, virtually with friends who are anywhere in the world (with an internet connection), or for our concierge-level service we can meet your group at a mutually agreed upon location. Also, small group personal training offers something no franchise group fitness studio can promise – personalization. In our small group sessions, the trainer is still able to tailor and modify the workouts so they are safe and effective for each client in the group.
Sweating and getting stronger with friends is one of the best ways to stay connected and healthy. Workout buddies are the best!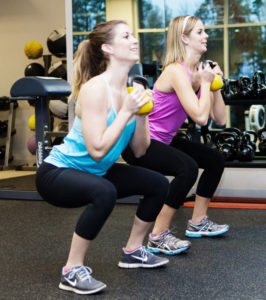 Small Group Training Options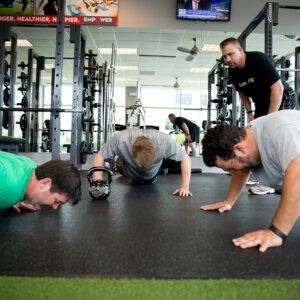 Group Training at Empower is sort of like a happy hour just with sweat instead of cocktails. Enjoy the camaraderie of friends and the expert attention from an Empower trainer in our beautiful studio with all the equipment you could ever want.
Length
30-60 Minute Format
Price
$27- 52 Per Person/Per Session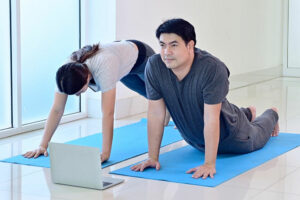 Want to connect with friends across the country or even right here in Durham but prefer the convenience of meeting your trainer virtually? Online training is a fun way to work out with friends, while still having expert instruction and guidance from your personal trainer.
Length
30-60 Minute Format
Price
$27- $52 Per Person/Per Session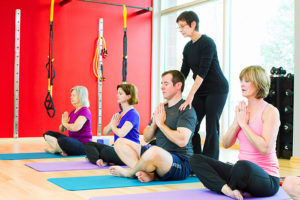 The benefits of yoga and barre are many, and at Empower we are all about building strong, mobile bodies and calm, confident minds. Yoga and Barre sessions are the perfect pairings to your other fitness endeavors. Sessions are offered both in-studio and virtually.
Length
45 – 60 Minute Sessions
Price
$20 – $24 Per Person/Per Session
Incredible value! Receive a fresh new workout every day for the low price of $30/month (Only $1/day)
Choose which platform you prefer – our private Facebook Group or our dedicated YouTube Page. Simply let us know via email which you prefer.
Empower's online group training is perfect for my lifestyle; I can access new, challenging content every day at my convenience. The variety helps me stay motivated, and more fun than my treadmill. I'm so glad to be a part of it.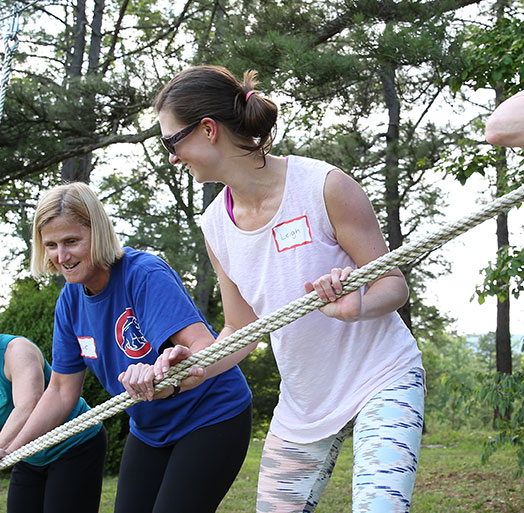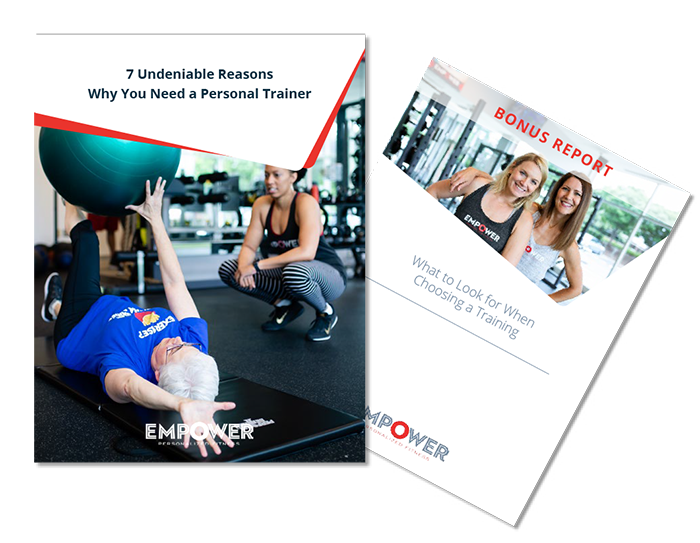 PLUS get our bonus guide on choosing your personal trainer.