Running Specific Training Programs
Empower is proud to offer our Signature Cross & Core Training Program uniquely designed with runners in mind. This tailored program will complement your training schedule and will help you improve your running economy, reduce injury and finish stronger than ever before. Whether you are a beginner, a more seasoned runner, someone who prefers shorter distances like 5Ks and 10Ks or you enjoy marathons or ultra-races you will benefit from this foundational cross-training program.
Runners who suffer from chronic injuries like plantar fasciitis, shin splints, IT band friction syndrome or general aches and pains.
Runners looking to improve their running efficiency/economy and no longer run out of gas on those long, steep hill runs.
Runners who are striving for a PR or those who would like to shave a few seconds (or minutes) off of a current PR.
Runners who desire an expertly programmed training program based on the principles of training, sports medicine and rehabilitation.
Runners that would like to increase their speed, strength and power.
Runners who need to develop proper running mechanics so you can finish stronger.
Beginner, intermediate and advanced runners who know they need to do more than just "put in more mileage."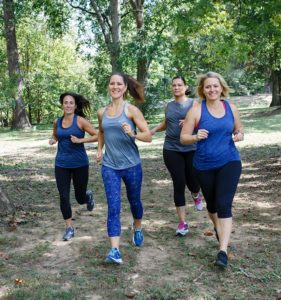 Empower's Signature Cross & Core Training for Runners consists of 4 main modules:
Mobility Training – designed to help you increase or maintain range of motion and improve postural alignment.
Strength Training – improve muscle power generation and absorption of ground reaction forces.
Elasticity Training – improve running economy and overall endurance.
Corrective Exercise – Address weaknesses and imbalances in running-specific muscles that tend to get easily fatigued and negatively affect running posture, gait and efficiency
Each week you will learn new exercises that will help you address each of the 4 main areas listed above. This program is offered both virtually in a self-study format and in-person similar to our personalized fitness services. Together these 4 components work together to help you build a solid foundation and provide you with an effective cross-training program that complements your weekly mileage. Empower's own Nestor Paonessa, ultra-marathoner and cancer survivor will coach you every step of the way.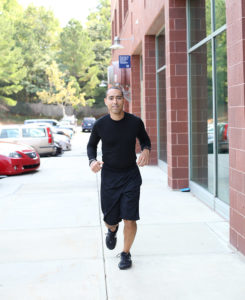 Your Path to the Healthiest You
Start with a Complimentary Introductory Session
Meet with your coach (virtually or in-person) for a functional movement screening and an overview of the program
Complete the 4-module training program (either in-person or via self-study)
Start with a FREE Introductory Session!
Running Fitness is your Personalized Cross & Core Training Program designed to help you finish stronger than ever before. You Deserve It!