Empower On Demand Training
Workout Anytime, Anywhere with your Favorite Empower Trainers
Empower On Demand Membership allows you to stream expertly designed workouts anytime, anywhere…You will get:
Unlimited access to over a hundred workouts
Wide variety of exercise formats from strength training and cardio circuits to balance and yoga – we have it all!
Dynamic mobility videos for a pre-workout warm-up
Stretching sessions perfect for post-workout cool-down
New content added weekly
Guidance and motivation from the expert trainers at Empower 
Our Empower On Demand Membership service is perfect for our current clients who are looking for workouts to do in between their live training sessions or can be used as a stand-alone fitness solution to help you achieve a stronger and healthier lifestyle.
If you want well-programmed workouts from a team of professionals but need the convenience of working out from anywhere, at any time – Empower On Demand is for you.
And, here is the best part: We are designing this membership just for you, so if you would like a certain type of workout that you don't see in our library, simply send us an email and our team will create a workout based on your request! Just another way we personalize every Empower experience.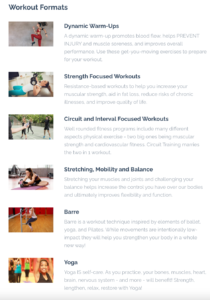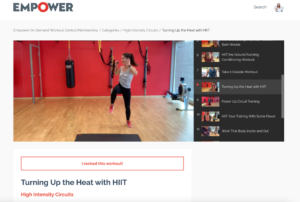 Signing up for Empower On Demand Membership is an Easy 1 Step Process
Empower On Demand workouts are perfect for my lifestyle; I can access new, challenging content every day at my convenience. The variety helps me stay motivated, and way more fun than my treadmill. I'm so glad to be a part of it.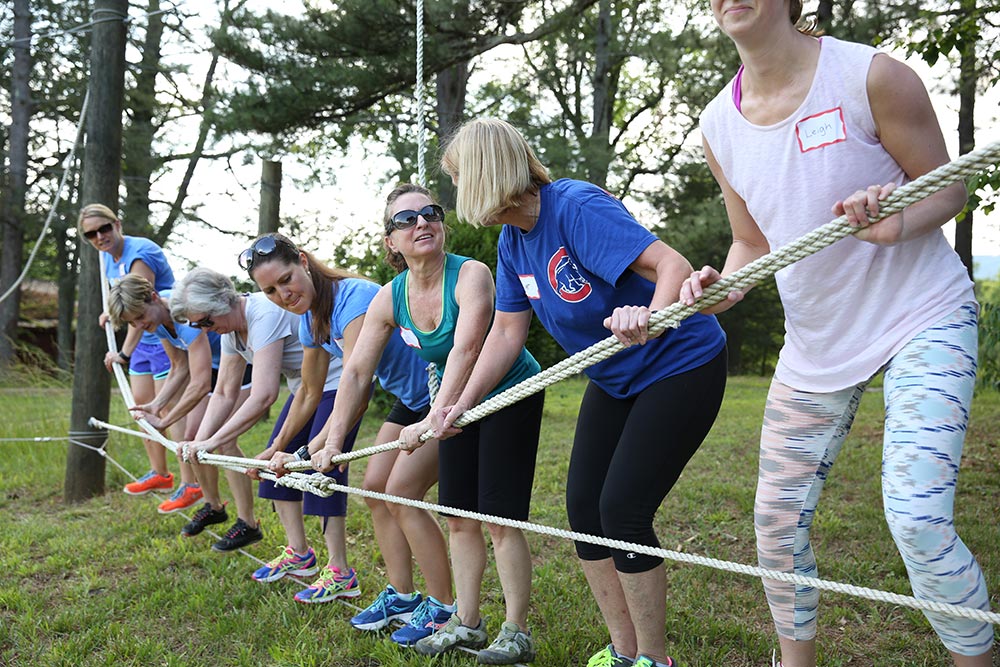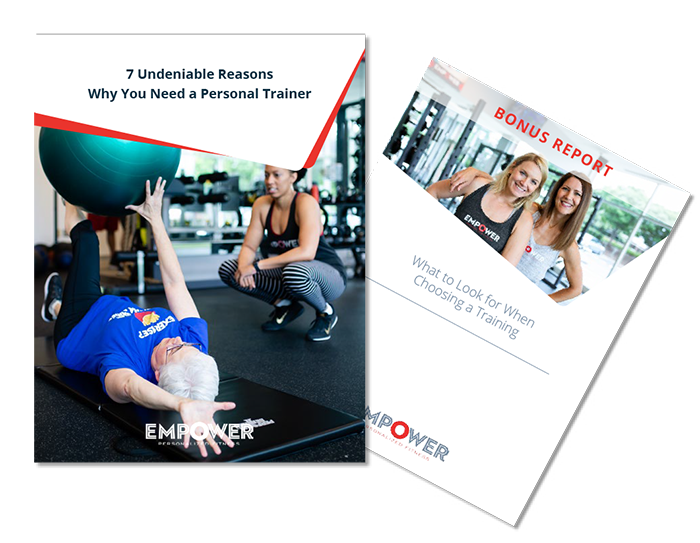 PLUS get our bonus guide on choosing your personal trainer.