Body Composition Analysis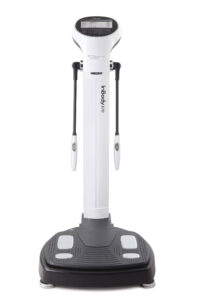 Take Your Fitness to the Next Level with Body Composition Analysis
How are you tracking your fitness progress?
An InBody scan and consultation can help you get the insight you need to improve your health and wellness and guide your fitness program. Knowing and tracking your body composition is key.  Instead of focusing on a single number on your scale, body composition analysis allows you to focus on losing body fat and gaining muscle while retaining the proper amount of body water in specific areas of your body. Learn how these components impact your health:
Skeletal Muscle Mass
Percent Body Fat
Body Fat Mass
Basal Metabolic Rate
Visceral Fat Level and more!
Empower's InBody 570 accurately measures your body composition in less than 45 seconds then meet with one of our expert trainers to learn all about your results. Test initially to establish a baseline, re-test to track your progress over time.
Take your InBody Test every 2 to 4 weeks to continuously monitor and improve your weight loss and strength gains. Receive a free consultation with every InBody 570 Test. See how body composition analysis can help you more effectively achieve the body changes you desire.
Interested in Body Comp Testing?
Fill out this form and we contact you to schedule your scan and consultation.