At Empower we have re-defined fitness to mean so much more than the absence of disease or the state of being physically fit. Instead, fitness is being empowered to live the life you envision – whether that means running marathons, keeping up with your kids, reducing your risk of chronic health conditions, or being in the best shape of your life we are here to help.
We have a unique fitness philosophy better known as ThinkFUN, Get Fit, Eat Well, Sleep Well and it is our comprehensive approach to helping you live a stronger, healthier, and happier life.
We care deeply about your overall health and fitness, so we offer the following additional services and partner with other awesome allied health professionals and companies in our area.
Fitness is only one component of a comprehensive health plan, so we offer a variety of services to support your whole health.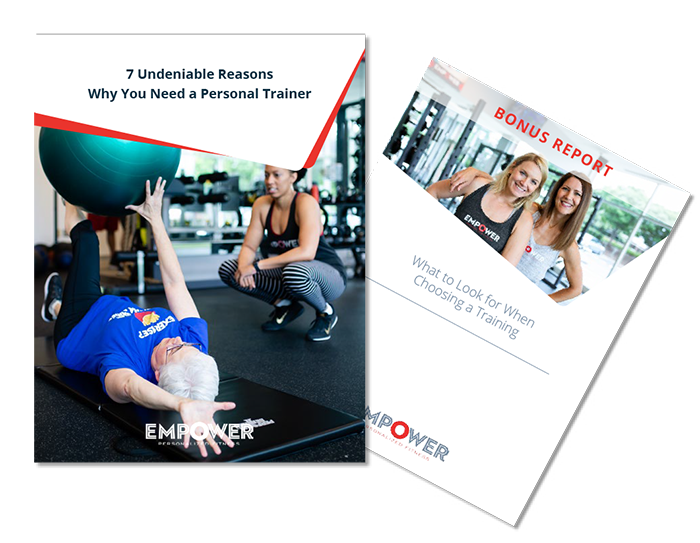 PLUS get our bonus guide on choosing your personal trainer.