Ways to make Fitness Effective and Fun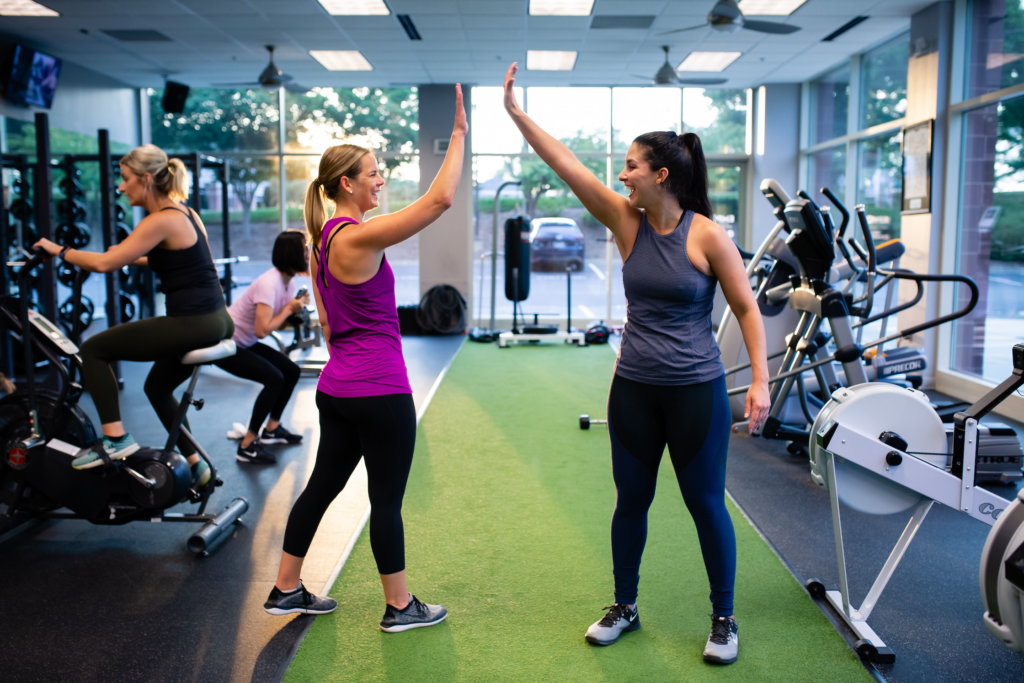 "FUN" is not always the first word that comes to mind when someone says "physical fitness" or "workout", but why not? I love working out and most of the time I do find it fun. Working out can be done in hundreds of different ways so the key is finding exercises that you enjoy.  Making your workout FUN is what's going to motivate you to keep exercising and practicing this healthy habit. Below are some tips and tricks to try out and help you find your fun in fitness.

Do you have a workout buddy?
Growing up many people played sports, had gym class in school, and even played on the playground with their classmates. The common theme I'm finding between our workout now versus how we exercised when were kids is we tend to do our workouts alone rather than with others. Doing anything alongside someone we really enjoy, makes that task more enjoyable. In my experience, I always have a better time when working out with somebody else; I have somebody to talk with and take my mind off the discomfort or boredom, I have someone there alongside me to bond over what we're doing.

And then there is this very important fact:
Sometimes the most important factor when working out with a partner is I have someone else to show up for and be accountable to. Sometimes all it takes is a workout buddy to make fitness more fun! It can be a friend, partner, parent, your child, or even your trainer (we trainers love to chat you through your workout).
Find an exercise club!
If you can't find a workout buddy, join a small group training session or exercise club.  There are tennis groups around the triangle, running groups at your local Fleet Feet or Bull City Run Club, adult soccer leagues and many more depending on your interests. Don't be afraid to ask around or ask Google. You can even ask your trainer if there is somebody else at Empower looking for a training buddy.

Find something you enjoy.
Like I mentioned above, there are probably a hundred different ways you can exercise. Finding an activity that you enjoy doing is half the battle. Who ever said running was the only way to get fit? if you dread doing it, chances are, you will let that habit slip away more easily. Experiment with different types of exercises. Try out a spin class, if you've never tried yoga, try out a couple yoga classes. And try it at least a couple times before you knock it. Once you find what you really enjoy doing, not only will the activity bring you more joy, but you will also find a community of people who have a shared interest.

We all have different goals whether that's losing weight, running a faster marathon, or playing with our grandkids. Let's achieve those goals and have fun along the way! So go out and find your FUN!

Empower always brings the FUN!
If you are ready for a personalized fitness plan AND a FUN time, the Empower fitness community welcomes you in. 
By: Brooke Zeman, Empower Trainer