It was August 1993, still only 17 years old, I had just arrived to an almost empty Morrison dorm on UNC's campus.  Freshman orientation for out-of-state students was scheduled for the three days prior to move-in day when the thousands of other students would arrive. Having just moved from California and knowing no one, the expanse of a 10 story building and the hollow halls made me feel quite lonely.  That feeling was broken when I met my suite mates a few days later–one of whom was Ronda. 
While it was apparent we had come from very different places and backgrounds, we immediately connected in a way that transcends location or even elements of our upbringing. We shared deeply seated core values and a passion for helping people, an interest in Sports Medicine and a love of hip-hop, dancing and laughter.
Our friendship and shared interests only grew through our college years and continued as we made our way out into the world. When our life journeys brought us both back to the Triangle area in our late 20s, we worked on a plan to make our late-night study session daydreams a reality. 
In a few short months we had written a business plan, secured funding, found a commercial space, negotiated the lease terms, and picked all the finishes for our brand new personal training studio. In September 2005, Empower opened its doors for the first time, welcoming in many clients (who we refer to as the OC's – original clients) that we had been working with over the previous 6 years and inviting in the greater community. 
Empower's success and longevity doesn't rest on our shoulders alone but on the 120+ team members we have employed, the thousands of clients we have served, the many strategic partners we have aligned with, and together the community we have all built.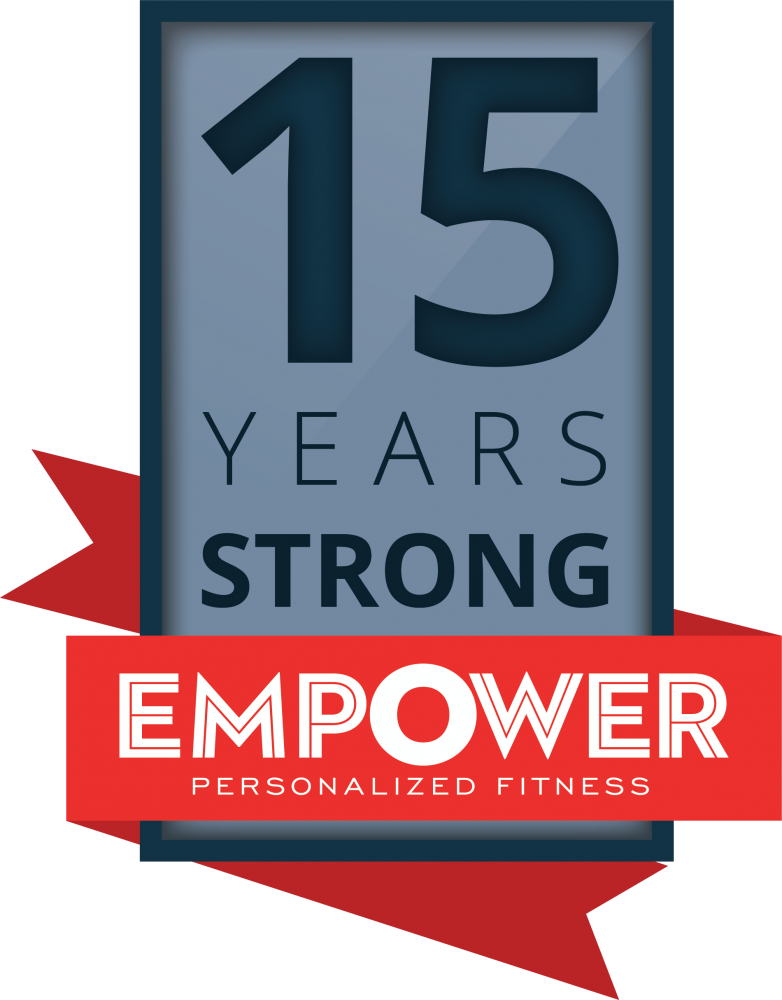 SAVE THE DATE
November 1st
2pm – 4pm
Join us as we celebrate 15 years of hard workouts, lots of sweat, good times, hard times, big life lessons, loving friendships, and a stronger, healthier, happier
Empower community.