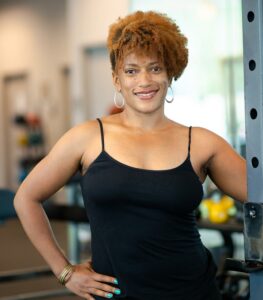 Telese has worked in the health and fitness industry for 16 plus years and has enjoyed working with a variety of clients up into their 90s. She began her fitness journey in high school with a desire to get in shape, which helped direct her studies in college. There, she spent a lot of time in the Rec. Center and was often asked by others to train them. That's when she decided to get certified and share her love of fitness by helping others love fitness as well! She enforces the mantra "You only have ONE body, if YOU don't take care of it….Who will?". Telese became a part of the Empower team in 2017.
As a proud "Bull-City Girl", Telese has enjoyed serving the Durham community. She has volunteered at C.A.A.R.E. Community Center providing small group training and worked with the Community Health Coalition to provide health and nutrition education to lower-income areas and diabetic populations in Durham. Having close ties with the Diabetic community, she is dedicated to helping reduce its prevalence and complications that come with this condition. In this effort, she has worked with Diabetic Educators, Nurses and Physicians in Durham. Prior to joining Empower, Telese trained with Triangle Personal Training and later began Keep It Moving Personal Training, providing In-Home one-on-one and Small Group training. Although she loves helping clients work up a sweat, she is a strong advocate for practicing "preventive medicine" in order to avoid "pharmaceutical medication". Therefore she promotes plant-based eating and education about what we put in our bodies. She often tells clients, "If you don't know what's in it, don't put it in you!".
On her fitness journey Telese has earned her C.S.C.S. from the NSCA, CPT from AFAA, RKC (Russian Kettlebell Certification), R.I.S.T.: 9S Z-Health Certification (a neuroscience base system to improve movement) and CPT from NASM. She received her Bachelors of Science from the University of North Carolina at Greensboro with studies in Psychology and Exercise Sports Science.
Telese is a kid at heart, loves DIY projects and making jewelry. So when she is not training or into everything health-related, she loves game nights with family, spending time with her niecey and nephew, writing, or hopping in the car going for a good old road trip!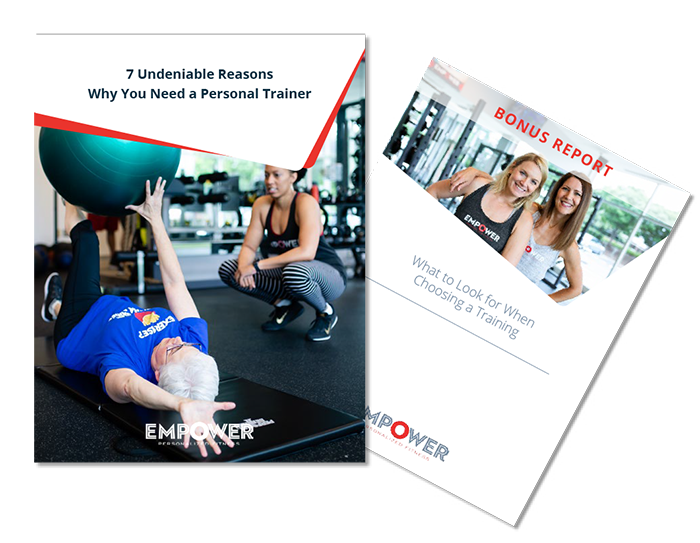 PLUS get our bonus guide on choosing your personal trainer.