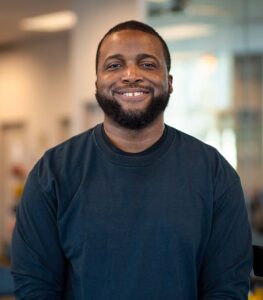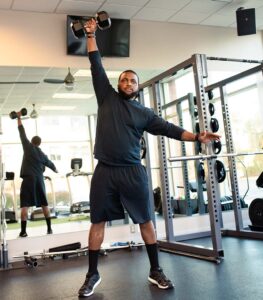 Personal Trainer/Group Training Coach
Marques attended Duke University, where he majored in Philosophy and Sociology. He is a certified Personal Trainer through the National Academy of Sports Medicine and is currently studying for additional NASM certifications in Corrective Exercise, Nutrition, and Performance Exercise.
As a Fitness Coach, Marques has helped empower people to move better and feel better. Marques is a great listener and becomes your partner in your fitness journey. His personal training philosophy is "challenge yourself because you never know what you can do until you do it." He's a big believer in safely getting outside of your comfort zone in the gym and that doing so benefits you physically, and more importantly, mentally.
Before joining the Empower team, Marques discovered his deep interest in fitness through his own journey to better his health. He fell in love with training for and competing in Spartan Races. He started his personal training career helping friends prepare for similar challenges. He also became a group fitness coach and gained experience working with clients who wanted to lose weight, gain strength, and improve overall wellness.
Working with clients of various backgrounds and starting points over the years has given Marques vast knowledge to help people improve their fitness. He specializes in functional and mobility exercises that help people move and feel better in their everyday lives. Marques also knows time is precious, so he loves to create workouts that allow people to get the most out of their workout even on a tight schedule! Whatever your background or goals, Marques will be with you every step of the way.
When he's not training clients or coaching, he's working out. He trains to do more Spartan races and complete the "Trifecta." He's an avid movie/music/trivia buff and a die-hard sports fan. He loves Duke basketball, New Orleans Saints, LSU football, Atlanta Braves, and Barcelona. Marques is also an avid and internationally ranked axe thrower. Usually by his side for these ventures is his longtime girlfriend, Andrea.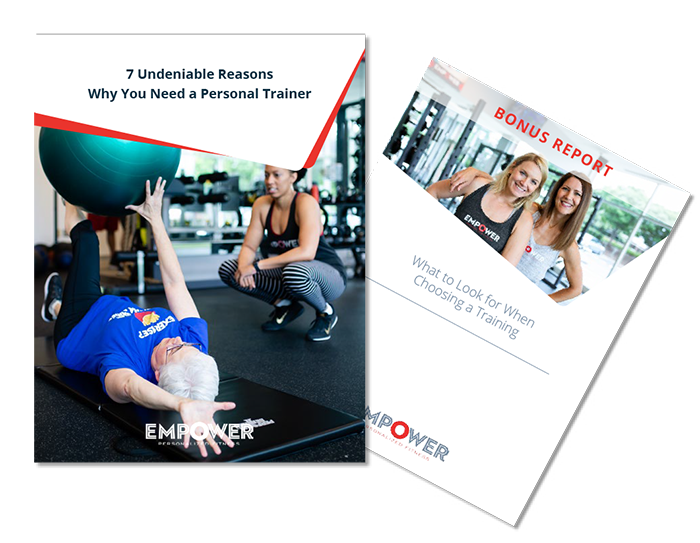 PLUS get our bonus guide on choosing your personal trainer.