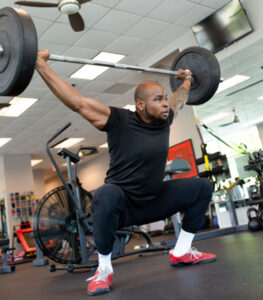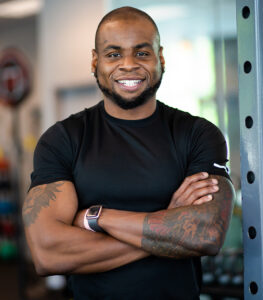 Jay was born and raised in Raleigh, NC where he attended NC State University with a major in NeuroBiology and a minor in Exercise Science. He grew up playing football; however, with bad eating habits, Jay became overweight quickly and found himself at his heaviest with low self-esteem in University. He decided to take control of his health and worked hard to lose weight and become fit and strong during his undergraduate years. He understands firsthand the challenges of developing healthy eating habits and a consistent fitness routine but also has realized the benefits of these lifestyle behaviors.
Jay believes that "hard work pays off" and a "never quit" attitude can translate from fitness to everyday life circumstances. Jay became an ACE-certified Personal Trainer in 2014 and has multiple years of knowledge and experience in the fitness industry.
Through the years Jay has inspired others as a Fitness Coach, Group Fitness Instructor, and Personal Trainer. He continues to work with a diverse range of clientele to help improve their overall health and achieve their fitness goals.
Using a combination of interval and functional training, Jay utilizes his knowledge and experience to help design exercise programs that are specific to each individual. Whether you are returning to the gym after an extensive break or starting a fitness program for the first time, Jay will meet you where you are and help you reach your goals.
When Jay is not helping his clients, you can find him in the gym himself working on his own health and fitness goals. Jay is an avid Crossfit athlete and enjoys weight training along with running for endurance. Outside the studio, he enjoys watching sci-fi, action, and suspenseful thriller movies, lounging with his friends or watching sports while cheering on his beloved Baltimore Ravens.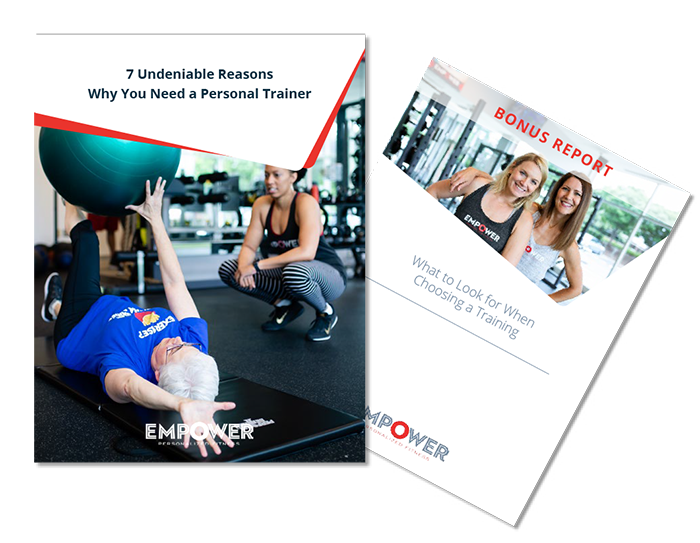 PLUS get our bonus guide on choosing your personal trainer.