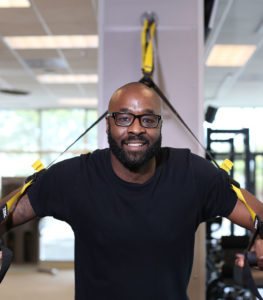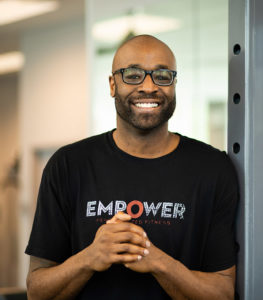 As a Fitness Coach, Chuck has helped inspire and empower people from high school age through retirees to achieve their wellness goals, or begin and maintain a physically active lifestyle. Teaching in small groups or one on one, Chuck can help you achieve the goals you envision for yourself on your fitness journey. Chuck's personal training philosophy is strengthening the body not only improves overall health and physical wellbeing, but can also focus the mind and spirit to help one meet life's biggest goals and challenges.
Prior to joining the Empower team in 2017, Chuck translated his dual passions for martial arts and exercise by working as the Fitness Coordinator at a local karate studio. There he specialized in weight loss, strength training, and overall functional fitness. He also worked as a group fitness instructor for an endurance-based circuit training gym. These experiences not only exposed Chuck to different training techniques and principles but they also helped him understand how to best meet the needs of each client individually.
In addition to training clients, Chuck is a writer with several published articles related to health and fitness topics. He is a regular contributor to the Empower blog and other wellness-related sites. Chuck is an American College of Sports Medicine (ASCM) certified Personal Trainer, and he received his Bachelor of Arts Degree in English from Thomas Edison State University in 2006.
As a high-performance athlete for over 20 years, Chuck was an Olympic Trials competitor, National "B" Team member, six-time All American and full scholarship swimmer at North Carolina State University. In 2016 Chuck was the winner of the AMAA National Martial Arts Championship for his age group. Chuck is intimately familiar with the hard work, commitment, and determination that drives an individual to succeed, and brings this understanding to the Empower Personalized Fitness community.
When not spending time with his fiancé and two daughters or working out, Chuck enjoys the cinema, reading, and making music with his band Spaceship Days.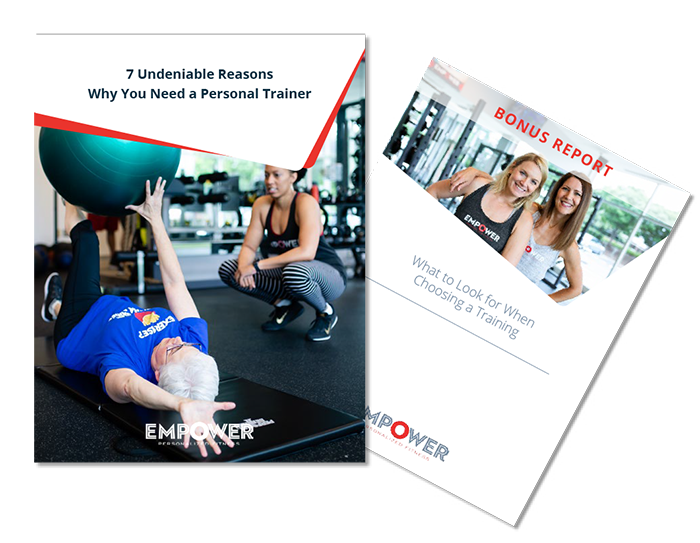 PLUS get our bonus guide on choosing your personal trainer.