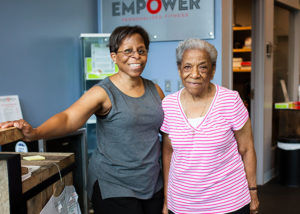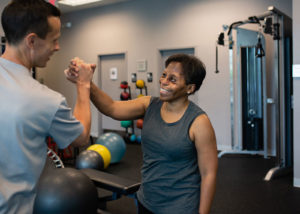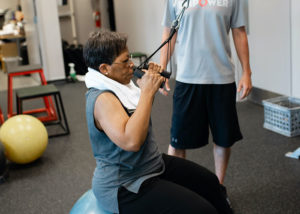 I am a twenty-year, two-time survivor of head and neck cancer, and retired medical oncologist. I started coming to Empower more than a decade ago in order to become more fit, deter osteoporosis, and take better care of myself. Five years ago I learned I would need extensive surgery to reconstruct my jaw from bone, vessels, and other tissues of my right leg and asked Blaine Warren for help getting strong for surgery.
By surgery time, Blaine had me performing such feats as climbing and descending 18 flights of stairs at a time and rising from a seated position on just one leg. At the completion of physical therapy, and three months after the initial surgery, I was back at Empower walking, but unable to rise from the floor without assistance. Again, Blaine successfully worked with me on improving my balance, strength, and endurance.
I have been so pleased with my progress at Empower that my husband and 98-year-old mother have joined me, making training there a family affair.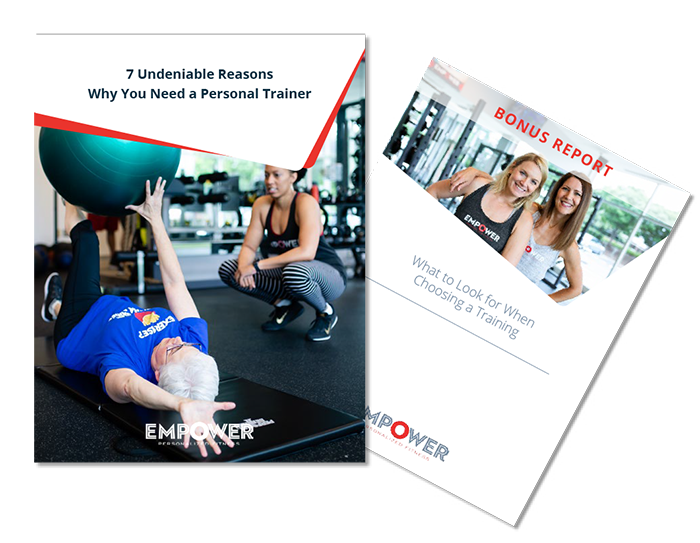 PLUS get our bonus guide on choosing your personal trainer.