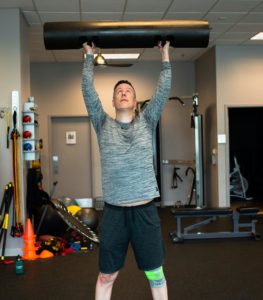 Two things brought me to Empower. One was a trusted colleague, who had been a client for a long time, and the other was I knew I needed to vary my exercise regimen. I am a swimmer. I've been swimming for twenty years but I had not really done ANY weight-bearing exercises during that time. I knew that I as I got older it would become increasingly more important to increase my overall strength and my core stability.
I have now been working with my Empower trainer since the beginning of 2019 and it's made a huge difference! I am definitely a lot stronger. And, what I like most is that I don't have to think about it. My trainer has designed a customized plan and he takes me through it step by step. All I have to do is show up. I won't say it's easy – but it's great not having to plan the workouts myself.
My increased strength and stamina have helped in my day-to-day life going up and downstairs at work and carrying around my young daughter, and I've noticed an improvement in my swimming performance as well – (it helps that my trainer was a former college swimmer).
Another thing I appreciate is that the owners of Empower come from a sports medicine background, which affects the approach and focus on HEALTH that everyone in the organization embodies.
Empower is not what you would expect to find at a typical gym.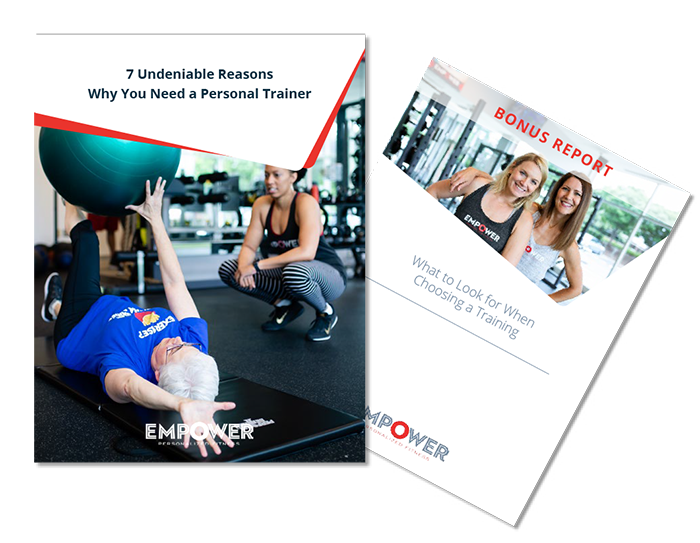 PLUS get our bonus guide on choosing your personal trainer.