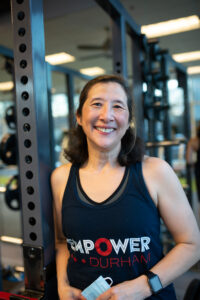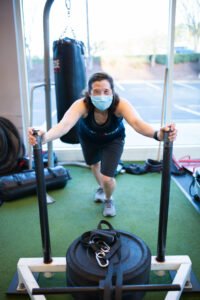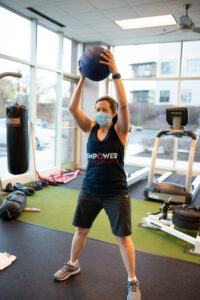 I started working out at Empower in 2018 and I am definitely stronger and have a better mental attitude. Before coming to Empower, I was really having a hard time committing to a consistent exercise regimen and was getting a little burned out at work. Iman helped set some realistic goals and has continued to help me make progress year over year. Every workout is personalized, fun, and challenging.
One unexpected change I have experienced is that I now have much healthier expectations when I exercise. I am not as focused on weight or calories burned. I am more focused on strengthening and long-term health goals. Iman has also really helped me work on areas which I would have never exercised on my own such as my core, chest and back.
And, I love the people. The trainers are absolutely amazing, and the clients are so inspiring! I have made some great friends and look forward to working out.
Thinking of coming to Empower? You should!! You will not be disappointed. [That is what my husband Scott told me] No matter where you are in your health journey the trainers at Empower will meet you where you are. I never thought I would use a personal trainer and it is the best thing I have ever done!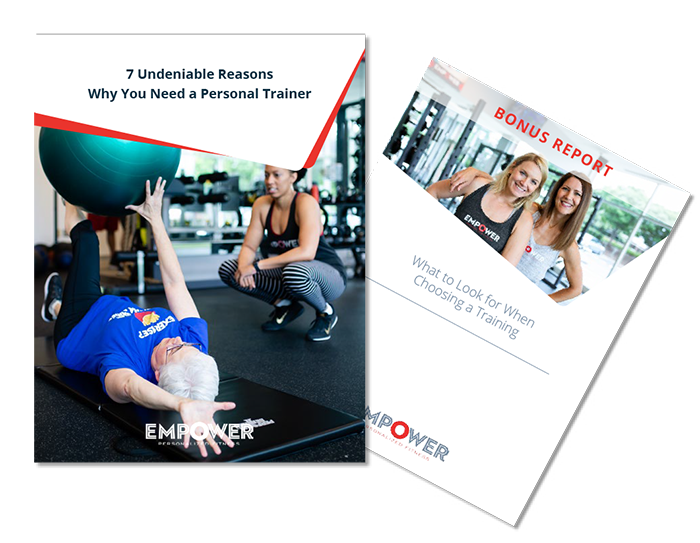 PLUS get our bonus guide on choosing your personal trainer.