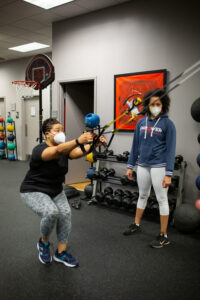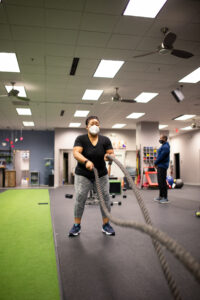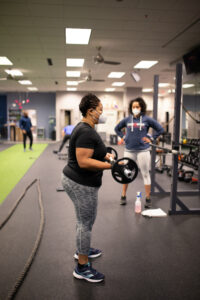 I have been training at Empower since May 2021 and the most visible change has been a 40lb weight loss . . . but the most important transformation has been my commitment to my fitness and consistency with going to the sessions.
Even though weight loss was one of my initial goals, and I am proud that I was able to lose 40lbs, since working out at Empower I have experienced a mental shift in the way I view the scale. With my trainer Iman's support, I see the scale just as a tool that shows me where I'm at on my weight loss journey. When I weigh at home, the apprehension/anxiety/shame that I would feel has slowly dissipated (sometimes it does show up but not as frequently).
My trainer, Iman, is my favorite part of Empower. I have worked out at home forever but working with an expert trainer makes all the difference. Besides ensuring that I have good form, Iman is constantly/silently assessing my weak points – be it my balance or weak spots when performing certain exercises. Then in future sessions, she adds exercises that work to strengthen my weak spots and challenge me. That input is something that I cannot get from just doing exercise videos. From what I can see, all the Empower trainers seem to offer the same level of personalization.
Anyone looking for a trainer should come to Empower. You will not be disappointed. The sessions really will enhance and improve your life. With my job,
I work from home and travel around the country. When working from home, I feel that I'm more alert and have more energy, throughout the day. And, the increased endurance the workouts have given me assists with helping me to run through the airports to catch connecting flights. Empower has been a game-changer for me.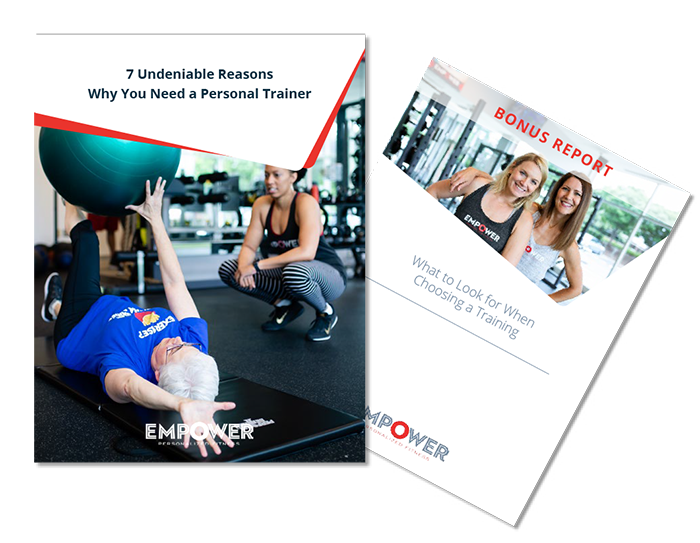 PLUS get our bonus guide on choosing your personal trainer.